Throughout his journey, Alok met people and organizations whose efforts and talents were dedicated to transforming extremely vulnerable human realities. The pain of the ones in need and these efforts have captivated him.
In Brazil and Africa, before the formalization of the insttute, Alok started donating fees, transferring royalties from his music, mobilizing people and partner brands for social action and lending his image to engagement of actions for humanitarian causes.
In 2020, Alok donated personal resources and all partnership resources with game Garena Free Fire to create the Alok Institute, dedicated to social investment.
Here are some examples of donations and actions that have inspired Alok's Institute.
Supported Aid Institutions:
Fraternidade
Sem Fronteiras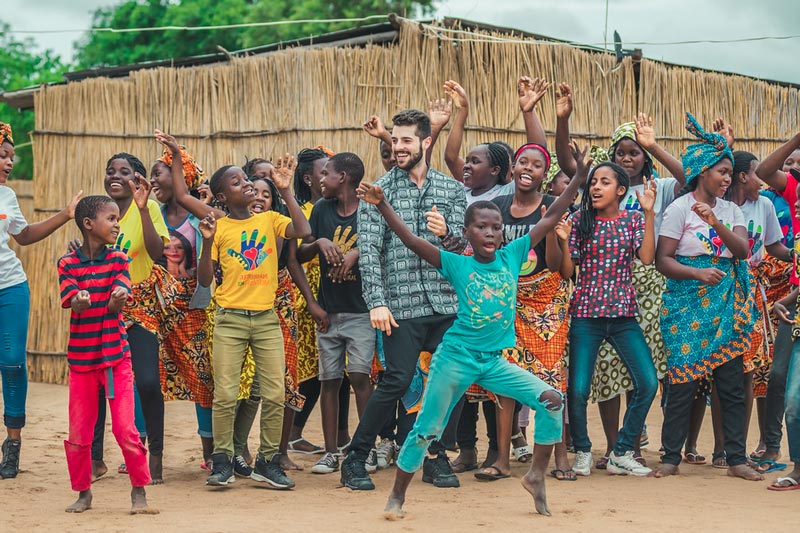 Humanitarian organization founded by businessman Wagner Moura, Fraternidade Sem Fronteiras (FSF) operates in some of the poorest places on the planet, primarily supporting children and young people in situations of vulnerability or social risk.
Alok got to know FSF through his friend and NGO director Andrei Moreira. Driven by an internal questioning, he became more interested in the NGO when he had the insight that his life would become more meaningful by helping the lives of others ,specially those living in vulnerable social conditions.
Alok has been present in Mozambique a few times, visiting villages and getting to know the reality of the Mozambican people. In addition to direct donations, Alok has been collaborating with the FSF on several fronts.
Education and Fraternity – donation collections in the amount of two hundred and fifty thousand Brazilian Reais (around US$ 50,000) were used to build a school in the village of Muzumuia, in Africa. In addition to the construction of the school building, the donation helped to build a cafeteria and buy chairs, tables, and school supplies.
School for 1500 children – concert revenues held in Mozambique in November 2018 were donated in full for a school construction in the village Seven of April, Mozambique.
"Cantos para a África" CD – Alok and his brother, Bhaskar, produced the CD "Cantos para a África", whose income was fully invested in donations for FSF causes.
Overcoming COVID-19 – During "Live Em Casa", broadcasted by the Brazilian Globo TV (05/02/2020), partner company 3 Corações, made a campaign and all the income collected from the sale of coffee machines "Lov" was donated for food supplies to help the "Live Fraternity" campaign. Group 3 Corações donated 5,000 machines with the sales used to help victims of COVID-19 throughout Brazil. This food supply generated twenty thousand food baskets.
"Viver Fraternidade" Campaign – Alok is involved in the campaign that serves 50 indigenous communities. The following sites may be in Portuguese.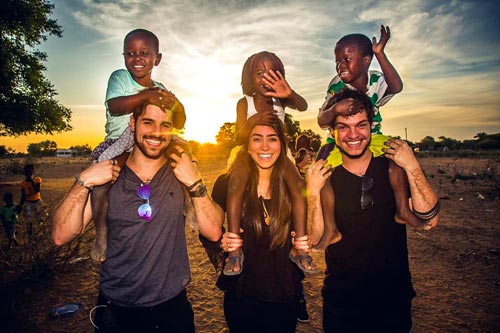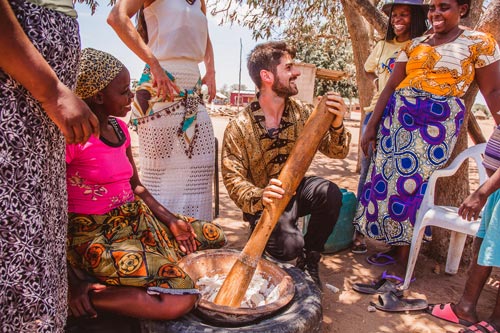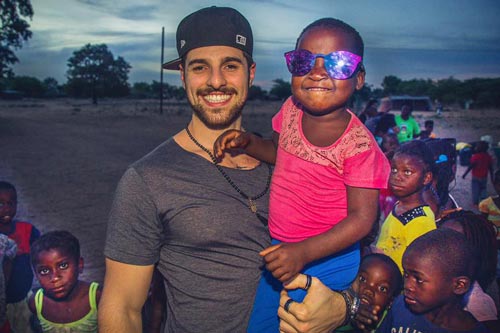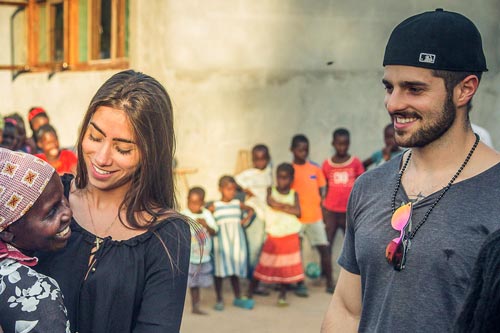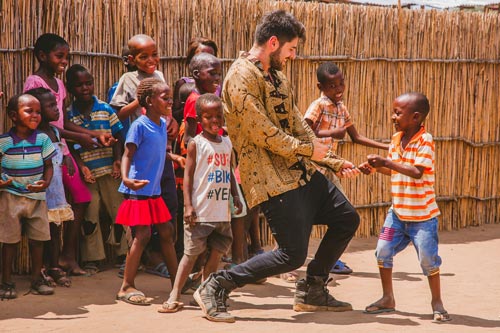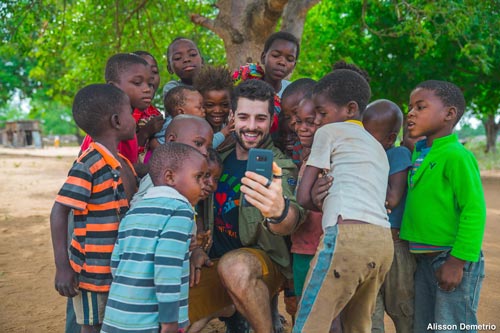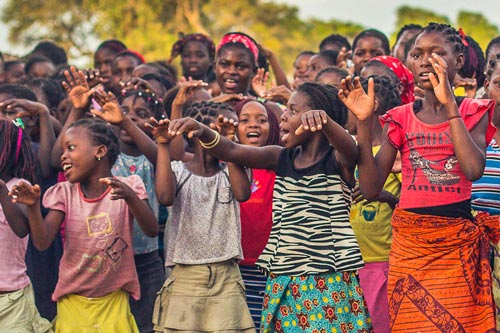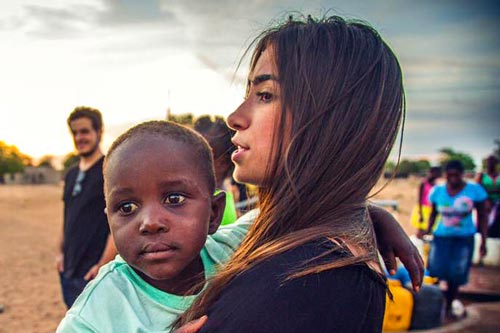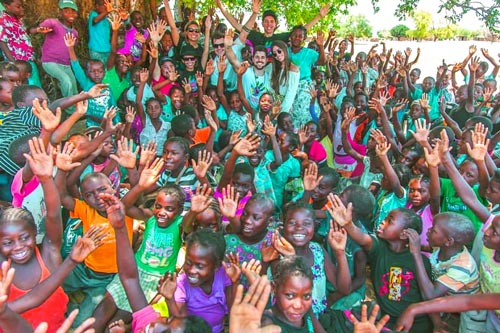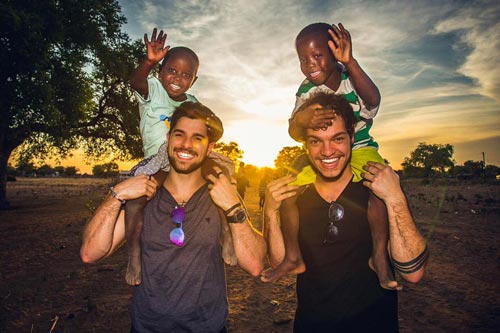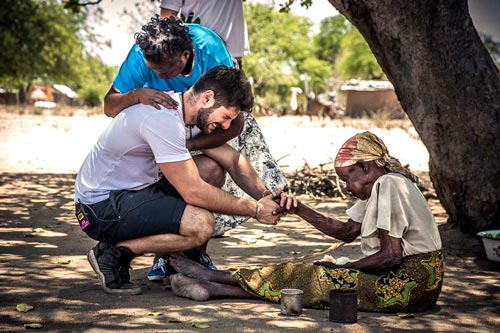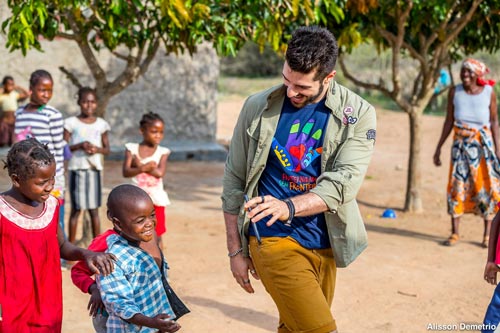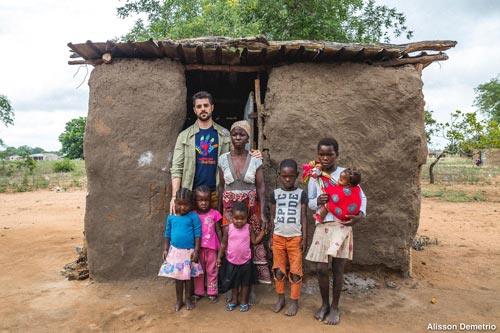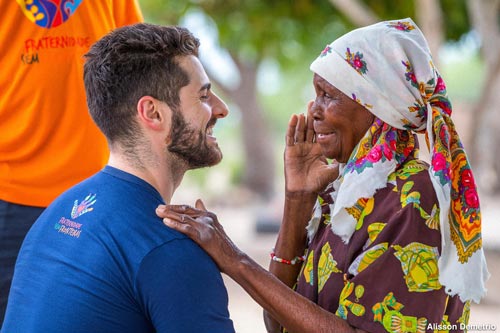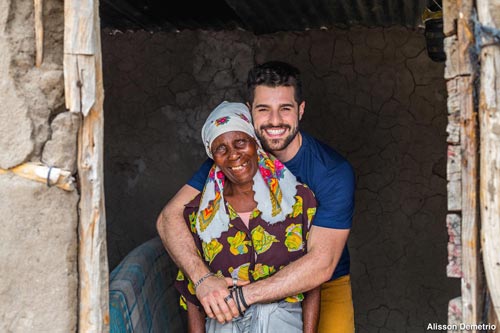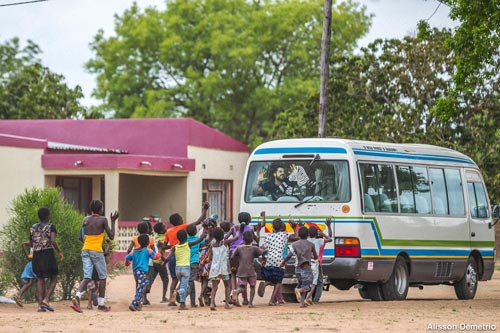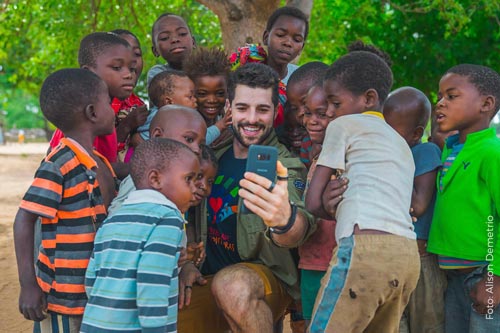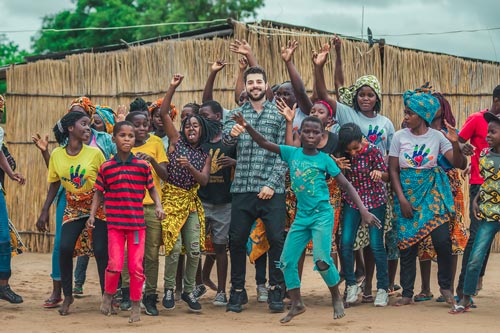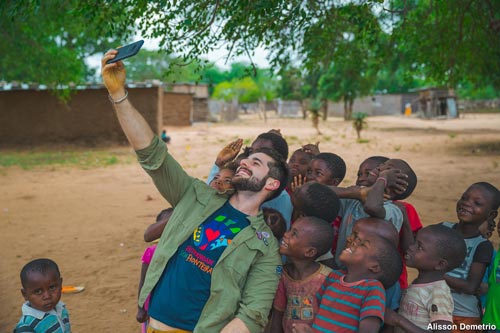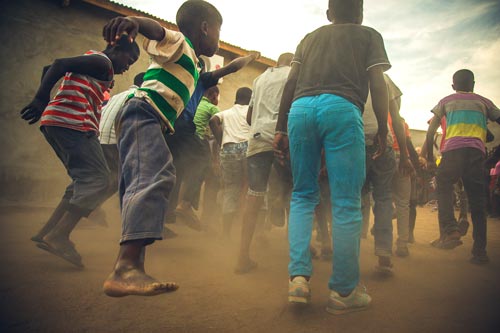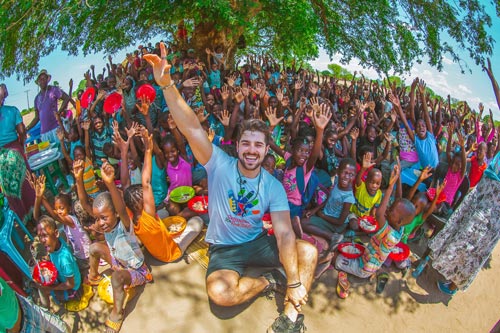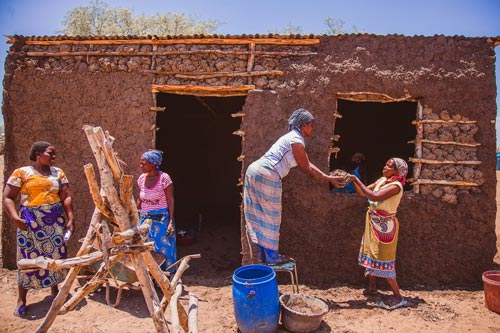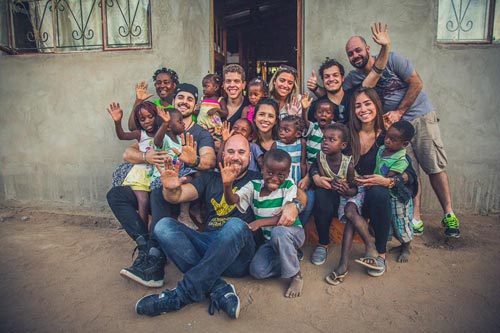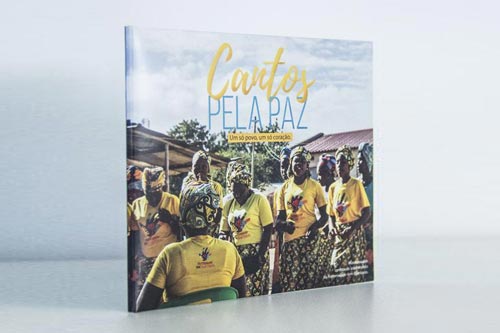 Fotos: Alisson Demetrio / Divulgação
The NGO Retratos da Esperança (Portraits of Hope in English) works in one of the poorest regions of Brazil with help from volunteers. The partnership provides housing for families who live in extreme poverty in the countryside of the State of Bahia.
The photographer Bismarck Araújo, creator of the project, mobilizes volunteers and donations to build houses.
Constructing 15 houses, Implementing two artesian wells
Founded by two young idealists, Divaldo Franco and Nilson de Souza Pereira, the Centro Espírita Caminho da Redenção (Path of Redemption Spiritist Center,
in English), was launched on September 7,1947 in Salvador, State of Bahia, Brazil. In 1952, Divaldo and Nilson, established the Mansão do Caminho (Mansion of the Way, in English), the social department for the Center, which daily receives over five thousand people seeking material, educational, and spiritual assistance.
The Mansão do Caminho assists over 500 people daily with social vulnerability. Including people with serious pathologies, the elderly, and pregnant women. The educational area welcomes more than three thousand students.
Alok has a great connection with Mansão do Caminho noble work and with its founder, medium and philanthropist Divaldo Franco: "It is one of the most incredible projects in the world," he says. In 2020, Alok offered financial help, and recorded a video for the "Natal Sem Fome – 2020 Campaign" (Christmas Without Hunger, in English), which collects food for more than ten thousand families.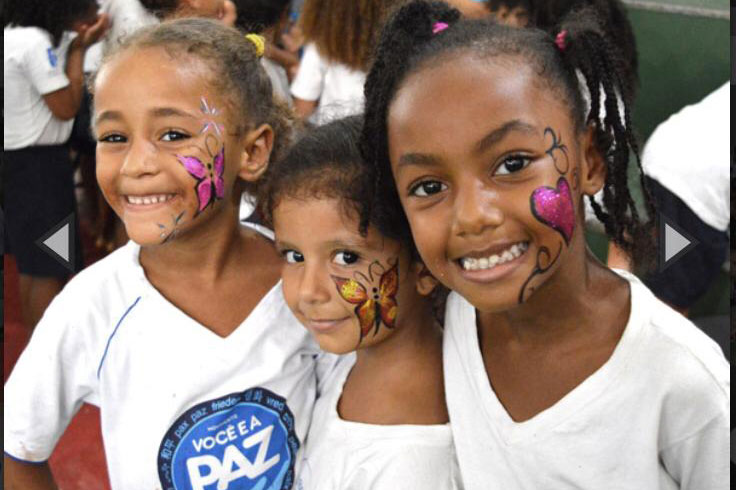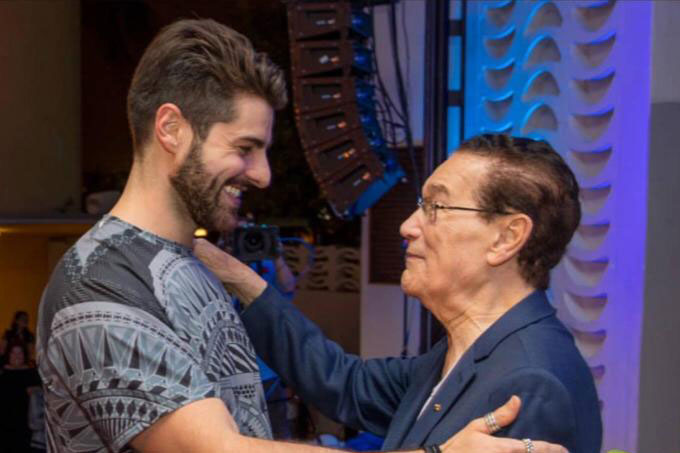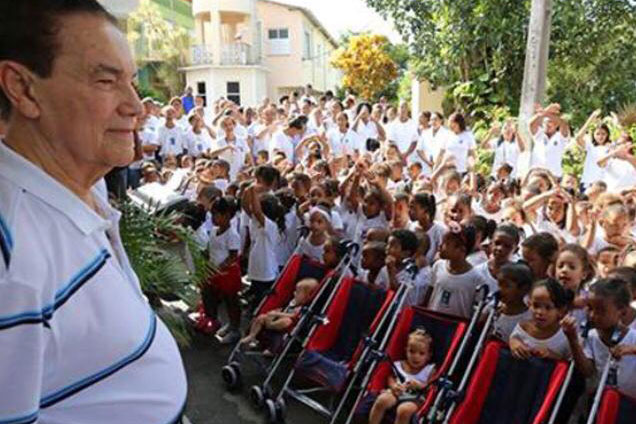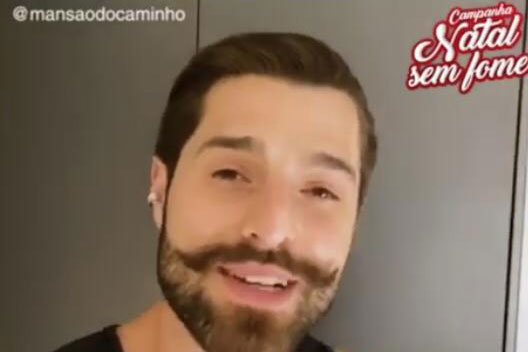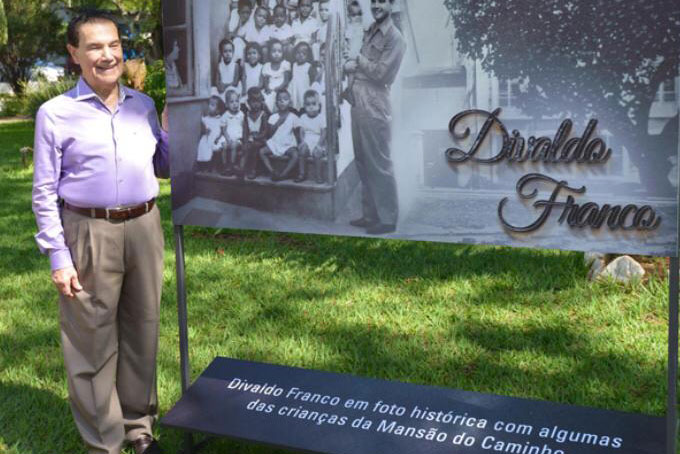 Fotos: Alisson Demetrio / Divulgação
GRAACC -
Grupo de Apoio ao Adolescente e à Criança com Câncer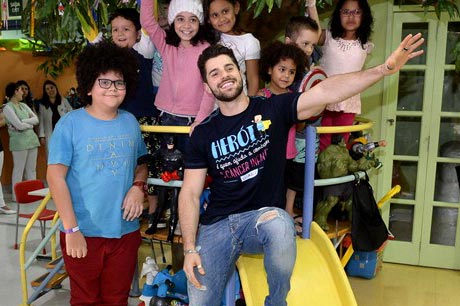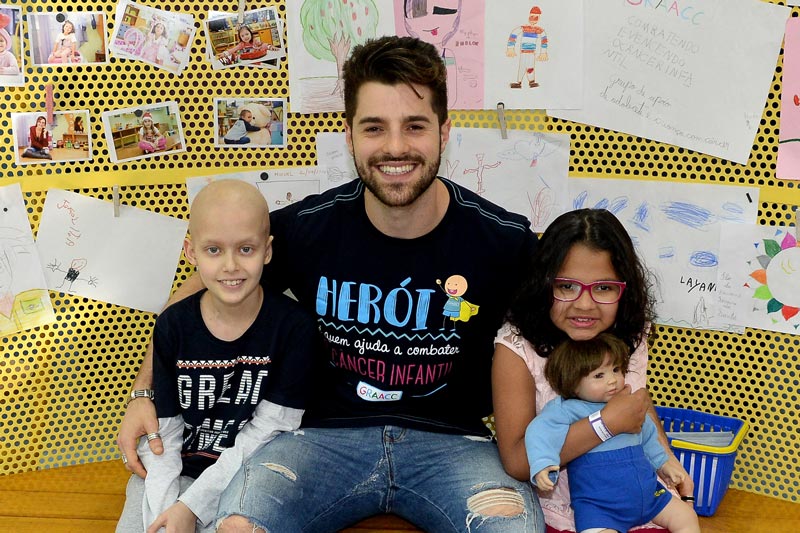 A Non-profit social institution, GRAACC was established in 1991 in São Paulo, Brazil, to guarantee children and adolescents facing cancer, every chance for a cure. To meet this end, since 1998, GRAACC has had a hospital in a technical-scientific partnership with the Federal University of São Paulo (UNIFESP) which is a referral center for cancer treatment, especially in cases of greater complexity, achieving high rates of cure. Every year, GRAACC helps at least 3,500 patients.
Song royalty donation – Inspired by a fan who died at the age of 12 due to cancer, Alok composed in partnership with Zeeba and Iro, the song "Ocean." The young woman dreamed of meeting Alok and the sea, but unfortunately passed away before she managed to fulfill her dreams. The music video had a strong cast, with Rodrigo Santoro, Marina Rui Barbosa, Maria Manoella, and Genézio de Barros, with part of the royalties going to GRAACC.
GRAACC Hospital visitation (July, 2018) – Alok met with the children undergoing treatment and visited the hospital facilities.
Hospital
Pequeno Príncipe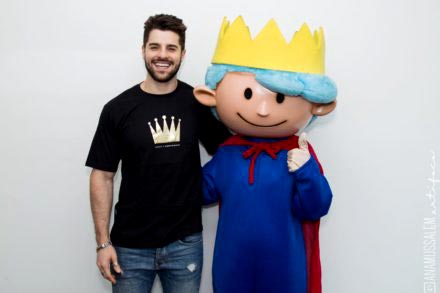 One of Brazil's pioneering hospitals in implementing the concept of humanization, the Pequeno Príncipe Hospital (in Curitiba, State of Paraná), has the mission of promoting the health of children and adolescents through assistance, teaching, and research.
Alok allocated part of the royalties for the song "Ocean" to the Little Prince Hospital.
Little Prince Hospital visitation – Alok met with the team and the children undergoing treatments.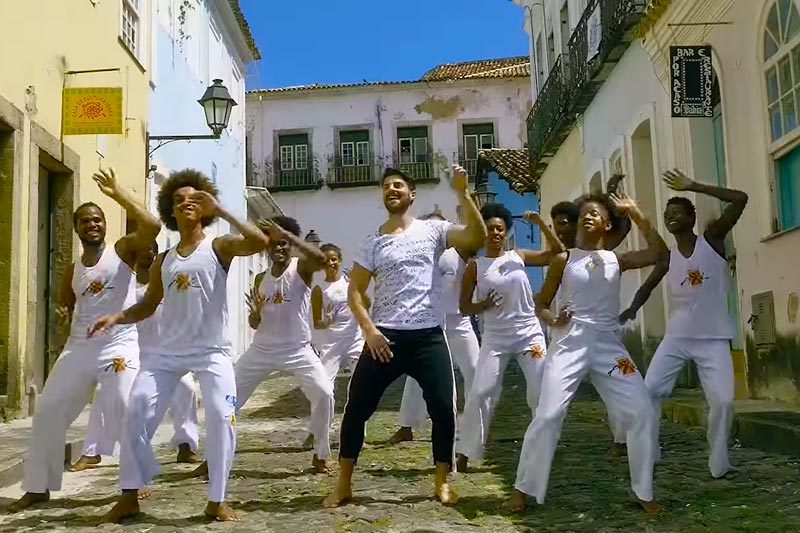 Axé means "the positive energy that allows all things to come into existence." The choice of this word in the Yorubá language is more than a tribute to Afro-Brazilian culture. Axé is also a belief that children, adolescents, and young people are the most precious energy of each nation. The NGO Projeto Axé was born in 1990, founded by Cesare de Florio la Rocca, in Salvador, State of Bahia. In more than a quarter century of existence, it has welcomed around 30,000 children, adolescents, and young adults.
Alok donated his 2018 presentation fee at the Salvador Carnival to Projeto Axé.
Children's visit: Alok visited Projeto Axé and played capoeira with children and adolescents.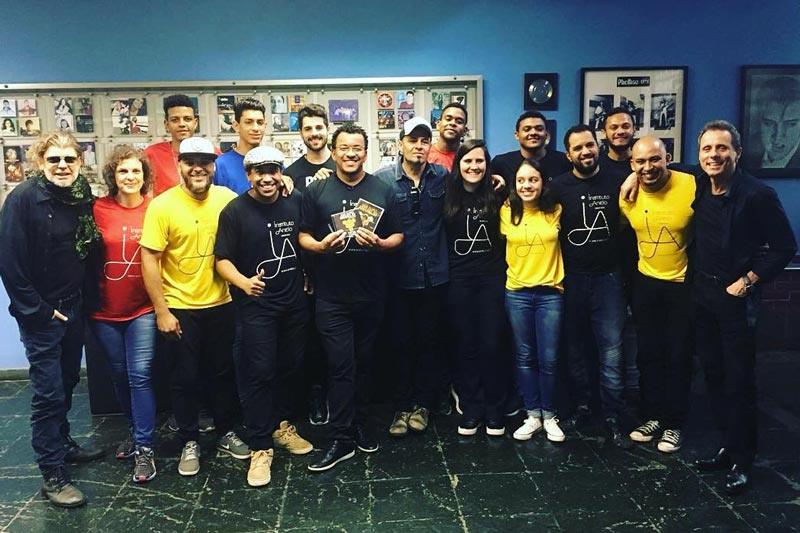 Anelo means inspiration, desire, will. This was the name chosen for the Brazilian Anelo Institute, which offers free music lessons in the northwest region of the city of Campinas, São Paulo.
The Anelo Institute started in 1996 in the neighborhood Jardim Forence I, when Luccas Soares, a teenager living in one of the alleys of Carlos Roberto Pereira street, fell in love with music and decided that he would make it his life. Luccas Soares then invested all his savings in buying a keyboard, becoming the first musician in the family
Alok produced with his brother, Bhaskar, and with maestro Adriano Machado, a remix version of "Epitáfio," a hit by the Brazilian rock band Titãs composed by Sérgio Britto, and originally released in 2001. The copyright on this new version, available since 12/28/2018 on digital platforms, was donated to the Anelo Institute.
Alok also donated to Anelo Institute his share of the copyright for "Pray," hit produced in collaboration with the English singer Conor Maynard.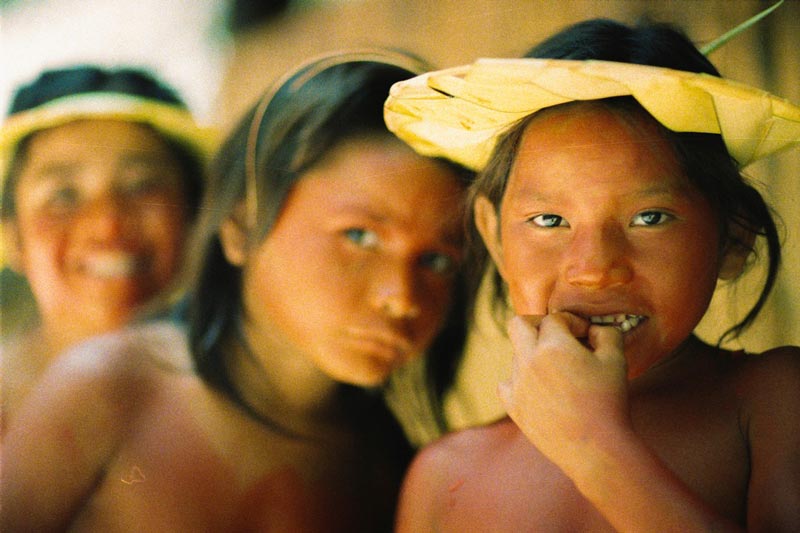 The Yawanawá people (in the state of Acre, Brazil) carried out the Xinãya ("cure", in the indigenous language) campaign to raise money during the pandemic.
Alok recorded a video inviting fans to donate to the cause.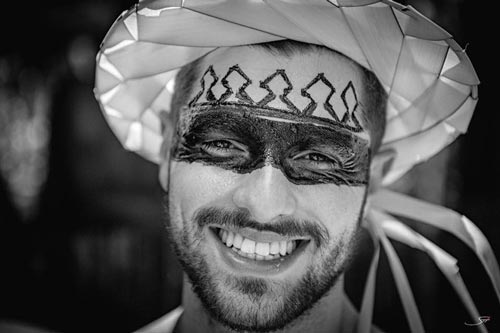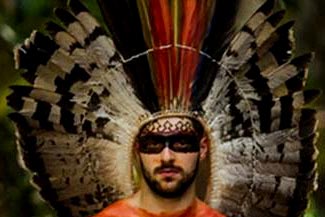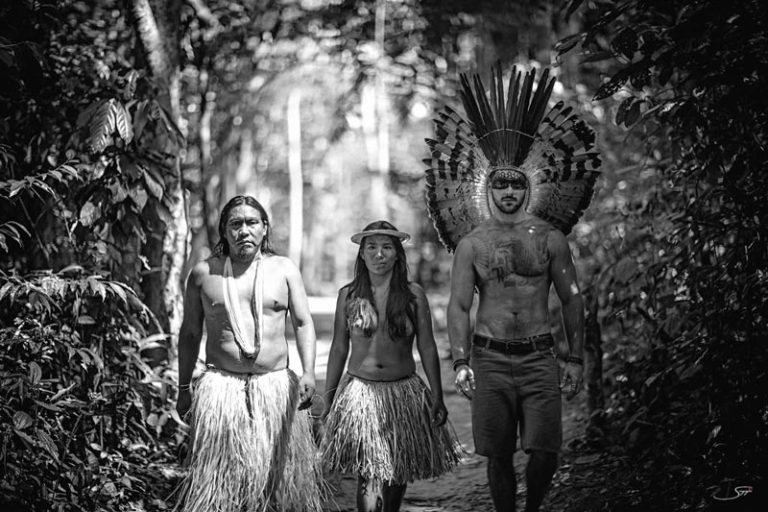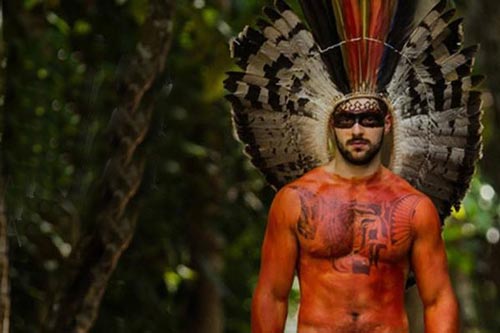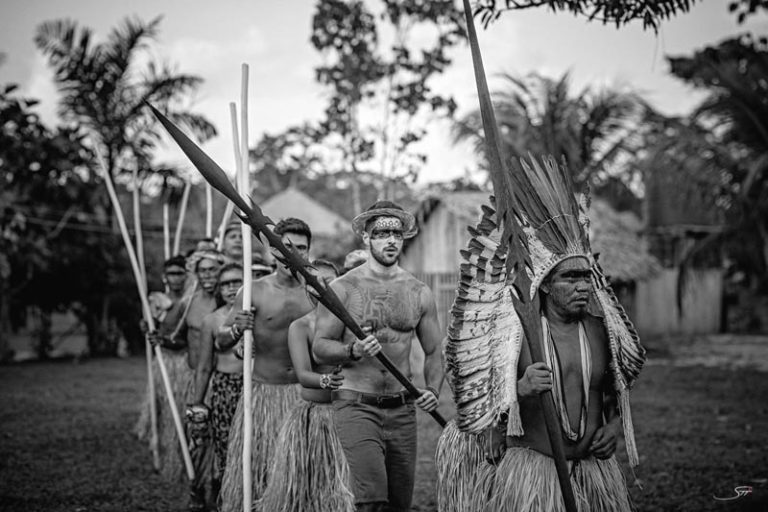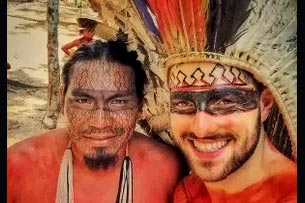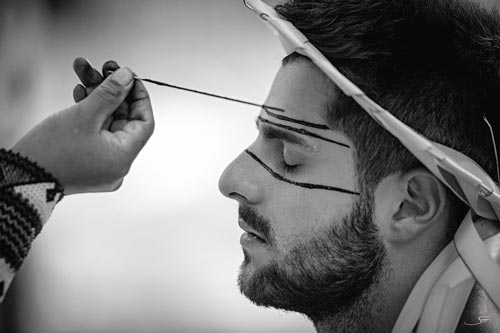 A group of specialists from different health sectors, under the leadership of Paulo Chap Chap, carried out a campaign (called All for Health) to combat the COVID-19 pandemic by supporting public health initiatives.
In his live broadcast on the Brazilian Globo TV, Alok presented an unprecedented remix of the version of the song "Usar a máscara salva" (Mask use saves, in English), sung by Brazilian singers Ivete Sangalo and Luan Santana. Alok donated the remix fees to the campaign.
Since 1996, the Brazilian Associação Peter Pan (Peter Pan Association, in English) has developed medical treatment focused on the early diagnosis of cancer. The treatment is implemented in the interior of the State of Ceará, through its Program Mais Vida (More Life, in English).
Alok participated free of charge in raising funds for the Peter Pan Association's Solidarity New Year's Eve in Fortaleza, State of Ceará.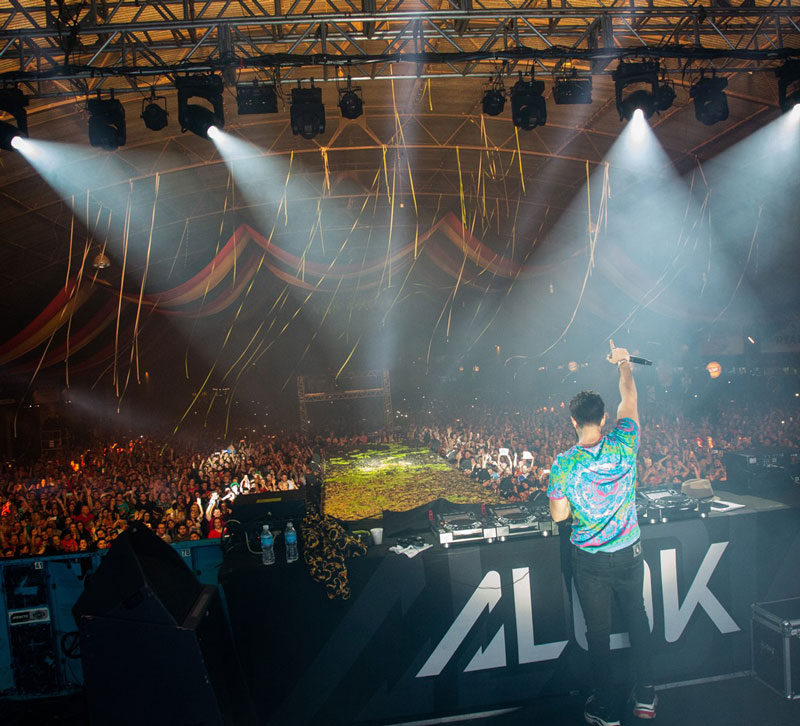 One of the main highlights of the Oktoberfest in Igrejinha, State of Rio Grande do Sul, is the spirit of solidarity it promotes. In addition to keeping the German culture and traditions alive, the community benefits from this festival. The event has the participation of about three thousand volunteers. AMIFEST – the Association of Oktoberfest Friends distributes its event profits to local and regional entities.
In October 2019 Alok donated his performance fee to AMIFEST and city institutions.
BudOneTeamLive Festival brought together artists and fans through music to help combat COVID-19, with donations of personal protective equipment to support the work of Doctors Without Borders. The organization Doctors Without Borders helps thousands of lives in more than 50 countries, including Brazil, in fighting the new coronavirus pandemic.
Doctors Without Borders is an international medical-humanitarian organization that offers medical assistance to people affected by humanitarian crises.
The #OneTeam movement created by Budweiser participated in Alok's live performance. In addition to the show, the DJ also joined in making a video for the campaign with the Brazilian artists Emicida and Karol Conká to honor and thank all health professionals. The audience participated in the movement by donating on the Abrace uma Causa (Embrace a Cause, in English) platform during Alok's live show on the Brazilian Globo TV. Other donations were also received.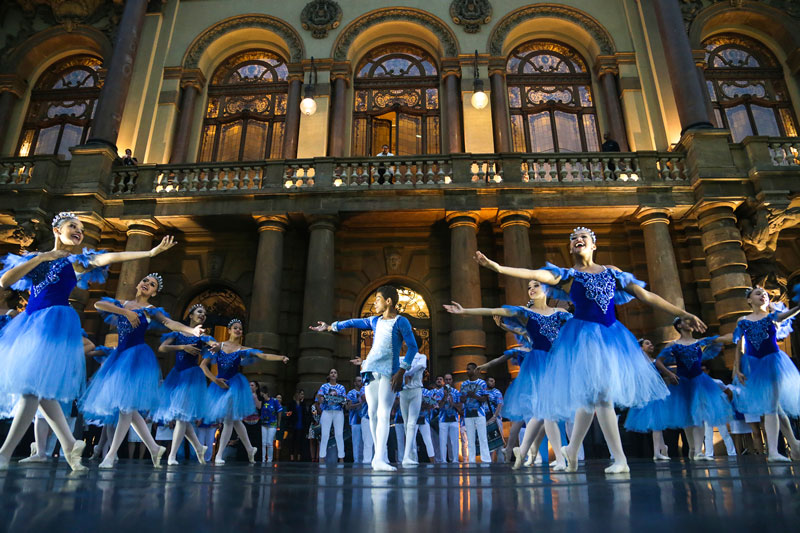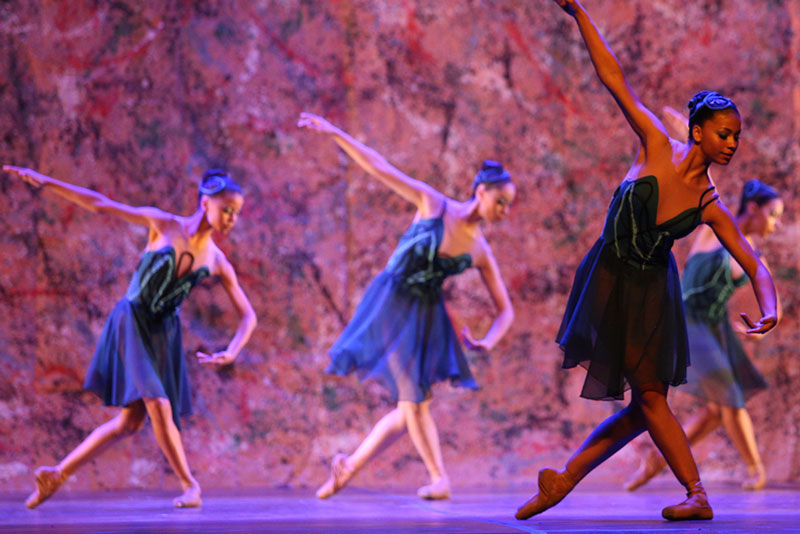 Fotos: Paulo Pinto / Alceu Bett
Founded in 2012 by Monica Tarragó and Gilson Rodrigues, Ballet Paraisópolis (BP) arose from the desire to transform the lives of families living in Paraisópolis, bringing art, education and culture to the community. It is an artistic-social training project that, through the teaching of classical, contemporary and modern dance, stimulates the social development of children and adolescents, between 8 and 19 years old, and encourages them in the search for better life opportunities. Ballet Paraisópolis accumulates important prizes in addition to participation in significant dance festivals.
Alok donated part of the royalties from the Favela song to Ballet Paraisópolis.